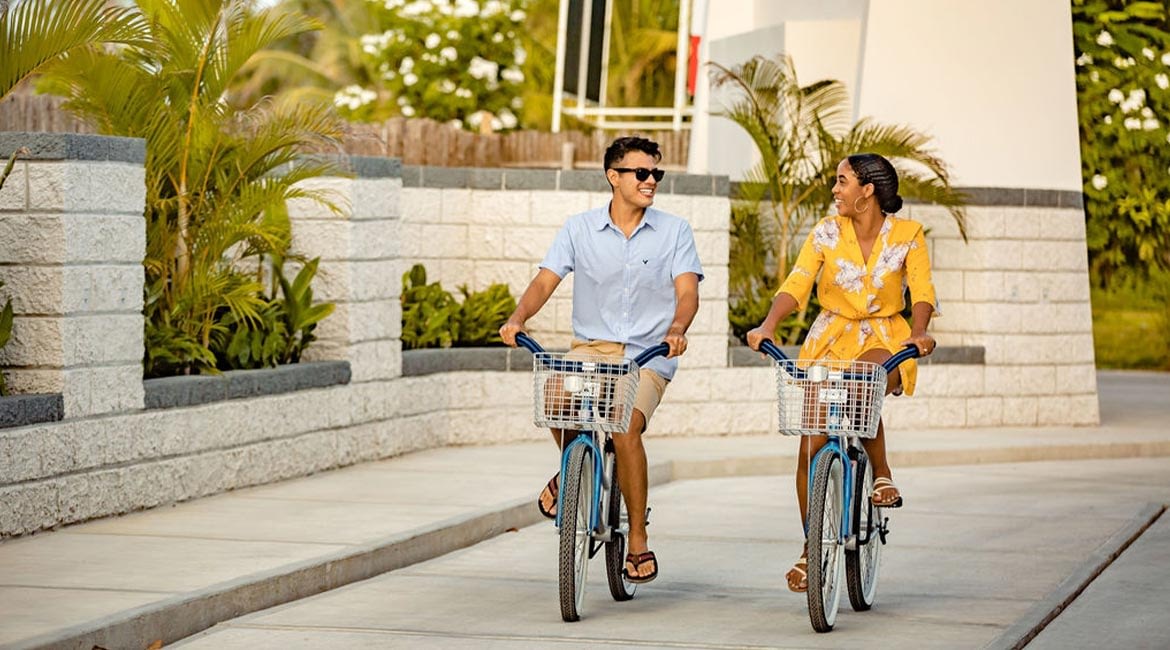 Top 5 Belize Tips You'll Wish You Knew Before Visiting Belize
Belize is a tropical paradise that makes for a great vacation destination, perfect for the thrill seeker to the laidback and easygoing. Going on holiday in Belize is a guaranteed fun time, but Sunset Caribe has compiled a list of the top five Belize vacation and travel tips any visitor should know before planning their trip.
To understand and be understood
Although Belize is nestled on the northeastern coast of Central America, the official language of our country is English. Commonly, everyone speaks Belizean Creole, a form of broken English similar to those spoken in other countries throughout the Caribbean. For many, a language barrier would not be an issue when getting around and experiencing Belize. If English isn't your first language, Spanish is also widely spoken. Regardless of what language you speak, the warm nature of Belizeans will definitely make you feel at ease and forget about any possible difficulties in communication.
Getting around is easy
With so many great activities to do in Belize, you would think it is a big country, but surprisingly, it's not. Roughly the size of New Jersey, you could travel from one end of the country to the other in under half a day. You could explore the ruins of Cerros in Corozal in the morning and, by the evening, be lounging on the beaches of Placencia in Stann Creek or taking a sunset cruise in San Pedro. There is also not much traffic, making travel quick and hassle-free. All this translates to less time spent getting from one place to another and more time enjoying Belize's spectacular beauty and incredible expeditions. When staying with us in San Pedro, getting around is even easier with the convenient use of golf carts you can rent from our sister resort, Grand Caribe.
Stretch your dollar
A huge plus side of vacationing in Belize is that the American dollar is widely accepted across the entire country. The conversion of $2bze to $1usd makes paying for things in cash a breeze, not to mention you could escape all the exorbitant credit card fees. If you still decide to swipe, Visa and Mastercard would be your best bet, as American Express is not commonly accepted.
A little bit of summer can make the whole year
The best time to travel to Belize is between the months of June to October. During this time, the air is simply buzzing with summer vibes. The warm Caribbean sun is radiating high in the sky, and the waves are ebbing onto the shore with an extra sense of gusto; this is also the cheapest time to visit Belize. Talk about summer vibes at a bargain! Be sure to pack some bug repellant and not just sunscreen, as this is also our rainy season, where you can expect occasional showers and bugs can be abundant.
Don't dress to impress; dress to relax
Belize is all about that laidback, chill atmosphere. Here, you can easily swap the stuffy office suit for shorts and a t-shirt, with the t-shirt being optional. This laissez-faire wardrobe sensibility works for you in both ways; not only will you look fabulous and fit right in, but you will also be cool. Belize's summer sun can sometimes be sweltering, so it is always a good idea to dress comfortably. So beat the heat by being cool.
Now that you know some great Belize travel tips every would-be Belize vacationer must know, it's time to plan your next vacation. For that, Sunset Caribe has you covered. Check out our outstanding accommodations and top-notch tours now!