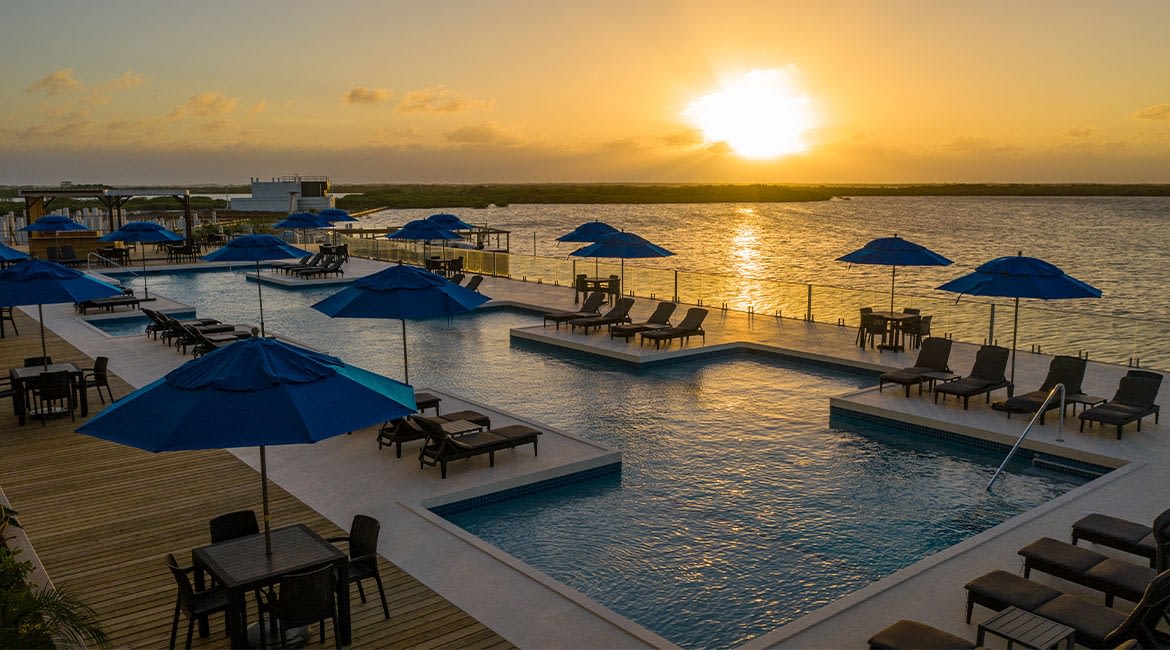 Escape to a Tropical Island in 2022
It is now early 2022 and no doubt there will be just as much in store for the upcoming year as last year. But sometimes, that's just life, and we simply have to roll with the punches. Or do we? Who knows for sure? But what we do know is that here at Sunset Caribe, when life gets just a little bit too hectic and a little bit too stressful, we can be your escape. With us, you can have a fun Caribbean vacation in Belize filled with enough tropical relaxation and adventure to get you all set to handle whatever life has for you in 2022.
During your stay at Sunset Caribe, you will be a few miles off the coast of Belize City on the island of San Pedro. San Pedro is known for its exquisite sunsets, calming ocean waves, and exceptionally friendly locals making it the perfect vacation spot in Belize. Our accommodations are primarily designed and equipped with contemporary elements, so even though you will be living it up island style with us, creature comforts are right at your fingertips. Our spaces perfectly capture the beauty and the simplicity of island life, from the décor to the wide expansive views of the caye.
Our incredible adventure tours will make you want to get up, get out and get to as much fun as possible. There are many options to choose from. If you are interested in taking a crack at frolicking in the blue of the Caribbean Sea, consider one of our water-based tours like snorkeling, sailing, deep-sea fishing, or scuba diving. These tours take you to one-of-a-kind spots found nowhere else in the Caribbean, like Shark Ray Alley, Bacalar Chico Marine Reserve, and the Great Blue Hole. Each of these locations offers an experience unique to a Belizean vacation. Other packages include a Belize-style beach BBQ, ziplining, cave tubing, parasailing, helicopter tours, and Maya ruin expeditions.
Life can get crazy, but when it does, know that a uniquely tropical escape is right around the corner with Sunset Caribe. With us, your Belize vacation will be the calm in the storm that you might need.