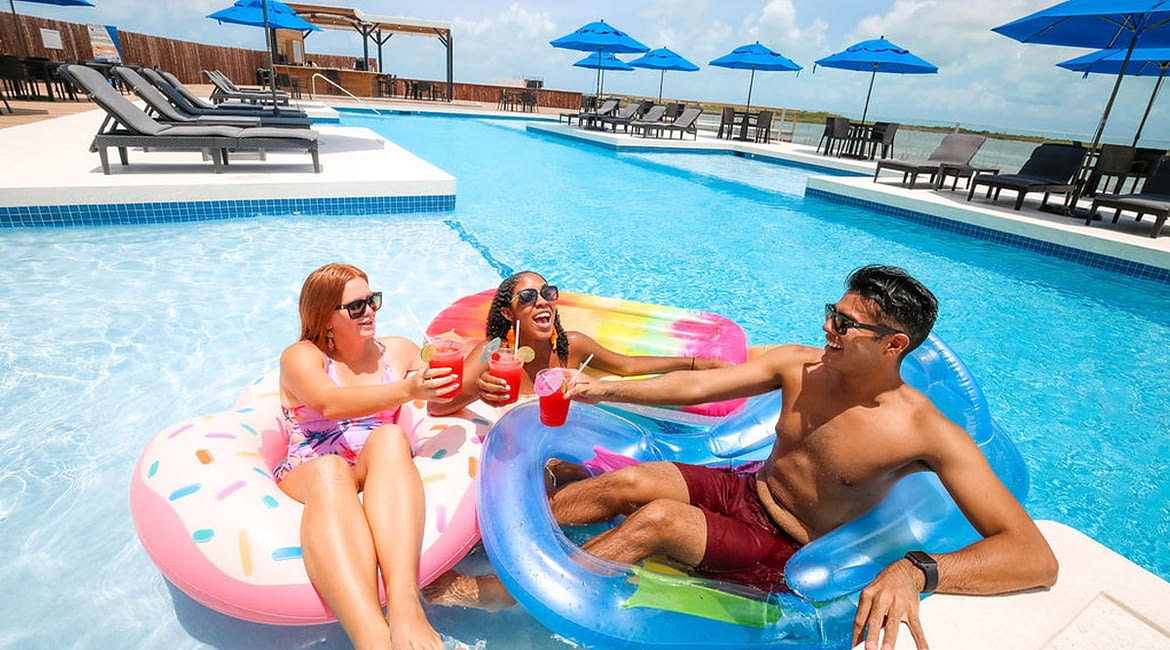 Enjoy a Fun-Filled Easter Vacation in Belize
Nestled in the heart of San Pedro, Belize, Sunset Caribe offers an ideal destination for those seeking a fun-filled Easter vacation. With its picturesque location near the sea, this family-friendly resort provides comfortable and well-equipped suites with all the modern amenities to ensure a memorable stay. Moreover, as a sister resort to Grand Caribe, guests can participate in some fun activities they have scheduled throughout the year.
Even though our accommodations may entice you to simply relax inside during your holiday, the exciting Easter activities happening at our sister resort will undoubtedly make you spend your Easter vacation with us outside. Guests at Sunset Caribe can enjoy the facilities and Easter activities at Grand Caribe. Children of all ages, even those at heart, will love the planned Easter egg hunt, where they can search for treats hidden throughout the resort. The Easter bunny will pop by this year, ready to take photos with the kids and make everyone smile.
In addition to the egg hunt and Easter bunny appearance, there will be games and prizes for children of all ages. This year the fan favorites are back, with the three-legged race and egg-carrying contest returning. No Easter celebration would be complete without treats! Prizes will be awarded to the winners of each event.
There will also be a barbeque near the Grand Caribe's main pool area for guests who want to maximize the warm weather. Guests can relax and enjoy a delicious Belizean barbeque while soaking up the sun and enjoying the beautiful tropical atmosphere.
But that's not all. In addition to the Easter events at Grand Caribe, plenty of other activities keep you and your family entertained during your stay. Sunset Caribe Belize offers a variety of water sports, including snorkeling, diving, fishing, and kayaking. With our inland adventures, you can go cave tubing, ziplining, or exploring ancient Maya ruins.
For more relaxation in the sun, our resort has a beautiful pool area where you can soak up the sun, read a book, or enjoy a refreshing drink while the kids take a dip. Swimming at sunrise or sunset provides the most incredible views to either start or end your day.
Don't miss the opportunity to spend an unforgettable Easter vacation at Sunset Caribe in Belize. Between Sunset's regular tours and amenities and the Easter activities at Grand Caribe, the entire family will undoubtedly have an ideal tropical vacation. Easter is almost here. Book now!